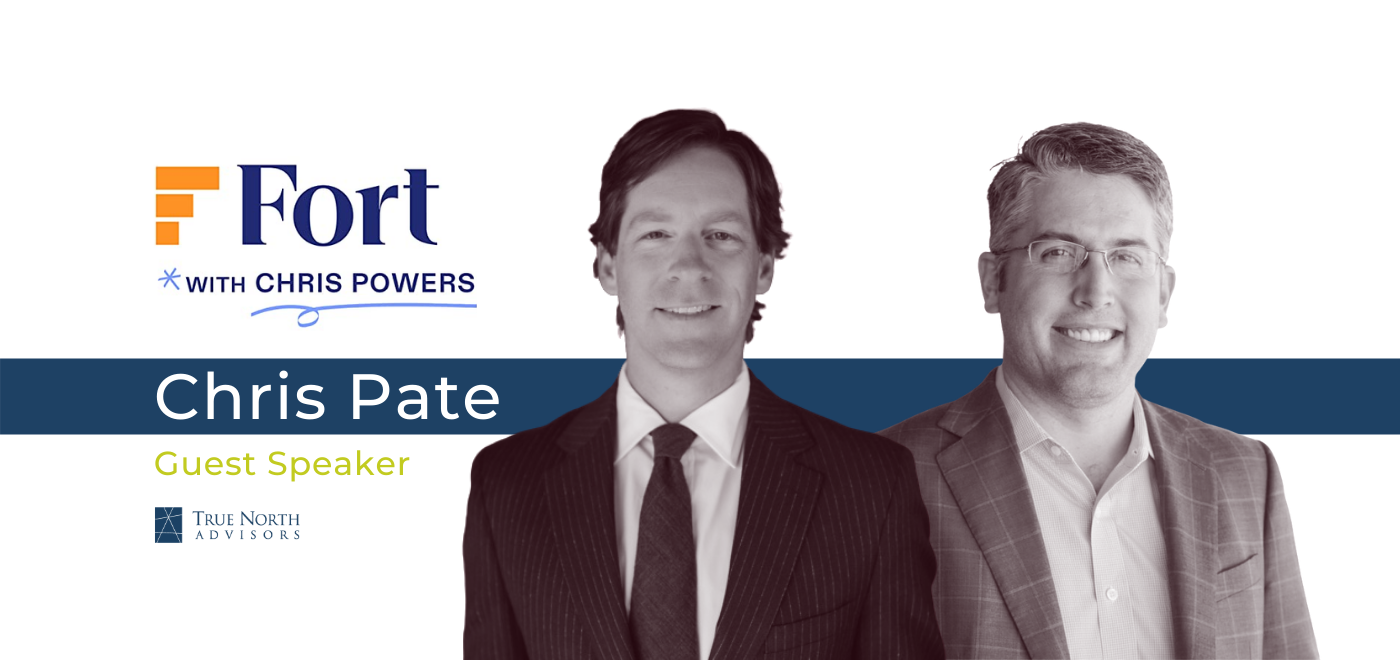 02.01.2022
Chris Pate Interview on The FORT Podcast
Our Managing Director of Fort Worth, Chris Pate, sat down with The FORT Podcast host, Chris Powers, to discuss capital allocation, best practices in wealth management, how we underwrite private and alternative investments, and how clients can think about their own pre-transaction planning.⁠ ⁠"What I love most about working with entrepreneurs, is that they understand risk. Our client base, which is largely first generation entrepreneurs, understand what we're investing in and why", said Pate on helping business owners look ahead when preparing to sell their business.
As business owners and entrepreneurs ourselves, we understand the determination, balance, and hustle behind building a business. As wealth and investment managers, we also have the flexibility to look outside of the fairway for money managers that equally match our same level of integrity on how we do business. ⁠
⁠
Do not miss this highly engaging conversation. Download today on your favorite podcast site or visit one of the links below.