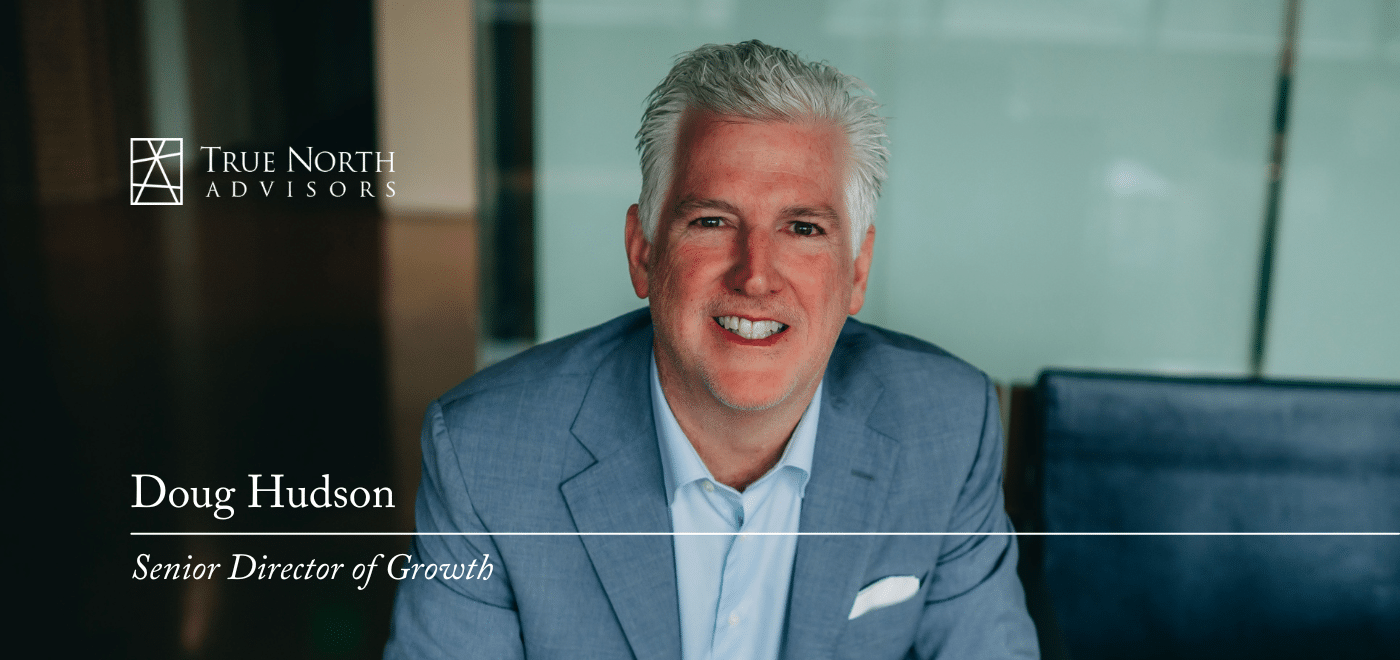 07.24.2023
Doug Hudson Announced as Senior Director of Growth
DALLAS/FT. WORTH (JULY 24, 2023) –True North Advisors announced today that Doug Hudson has joined the firm as Senior Director of Growth. True North Advisors, LLC is a privately-owned Wealth-Advisory and Multi-Family Office with office locations in Dallas and Fort Worth.
"As Senior Director of Growth, Doug will be focused on organic growth strategies that are predictable, scalable, and further enhance our existing efforts," said Scott Wood, CEO and Co-founder. "Doug's diverse background, unmatched people skills, and creative genius will continue to propel the firm forward and expand our footprint," Wood added.
Doug was Founder and CEO of The Hub, a faith-based content media and events company, for 26 years which sold to FaithLife in 2020. Before that, he was the Founder of Metro Bible Study in Dallas, a simple, yet groundbreaking gathering of young adults in North Texas attended weekly by 2,000+ people. Doug is a lifelong learner and is deeply passionate about people, innovation, and problem solving.
Hudson graduated from Furman University with a degree in Business Administration.
"Doug is an ideal fit for this role and adds immense value to the organization," Wood said. Hudson will office in the firm's Dallas location.