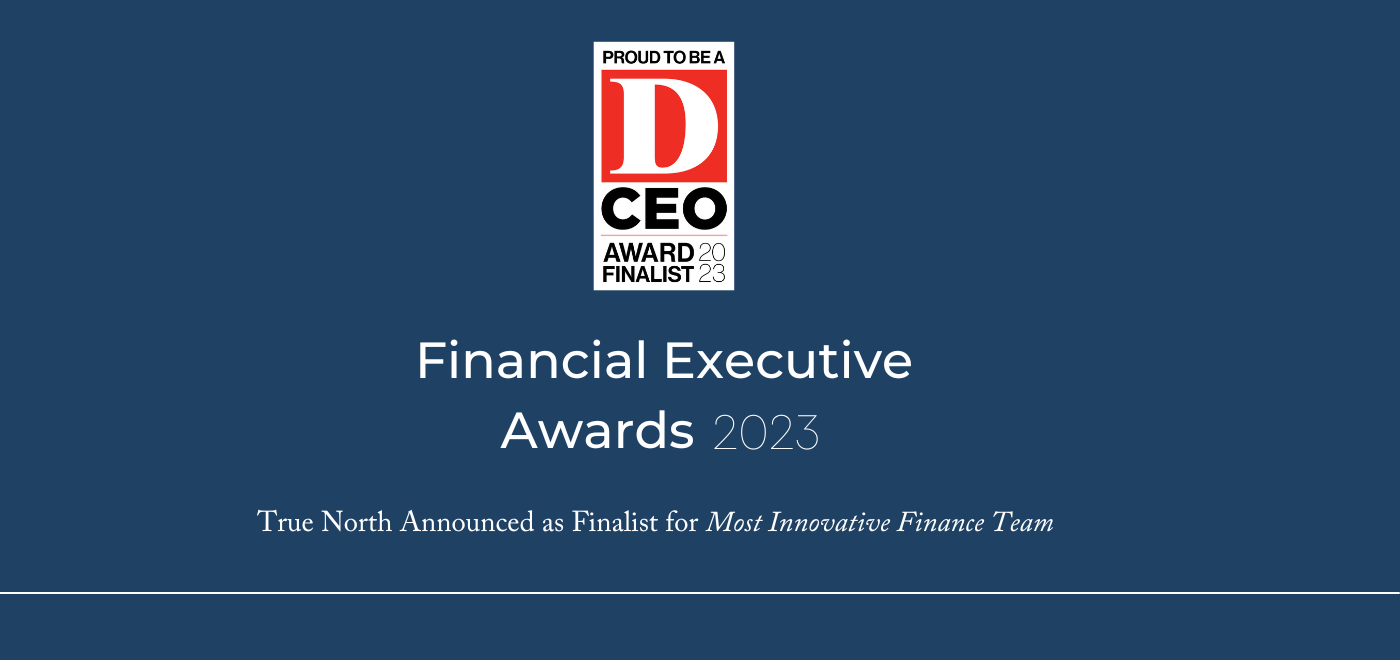 03.03.2023
True North Announced as a Finalist for Most Innovative Finance Team by D CEO
True North is honored to be recognized by D CEO as a Finalist for Most Innovative Finance Team in their annual Financial Executive Awards. Our Financial Planning team is led by Caleb Brian,CFP®, Director of Wealth Planning, who has helped reimagine the firm's Family Wealth offering and Financial Planning solutions. His efforts have led to creative disruption and intense examination of how to evolve and innovatively meet the ever-changing needs of our client families.
Caleb and his team have positioned the firm with a highly specialized financial offering that was conceptualized, constructed, and implemented through years of research and development. He leads with passion and guides the team to stay nimble in the financial services landscape. This mindset allows True North to continue delivering an unparalleled level of service and a unique approach to investing, in tandem with helping our clients navigate the intangible aspects of wealth, e.g., finding fulfillment, strengthening familial relationships and trust, navigating complex financial family dynamics, and developing a legacy.
To learn more about the Financial Executive Awards, click here.
Disclaimer can be viewed here.