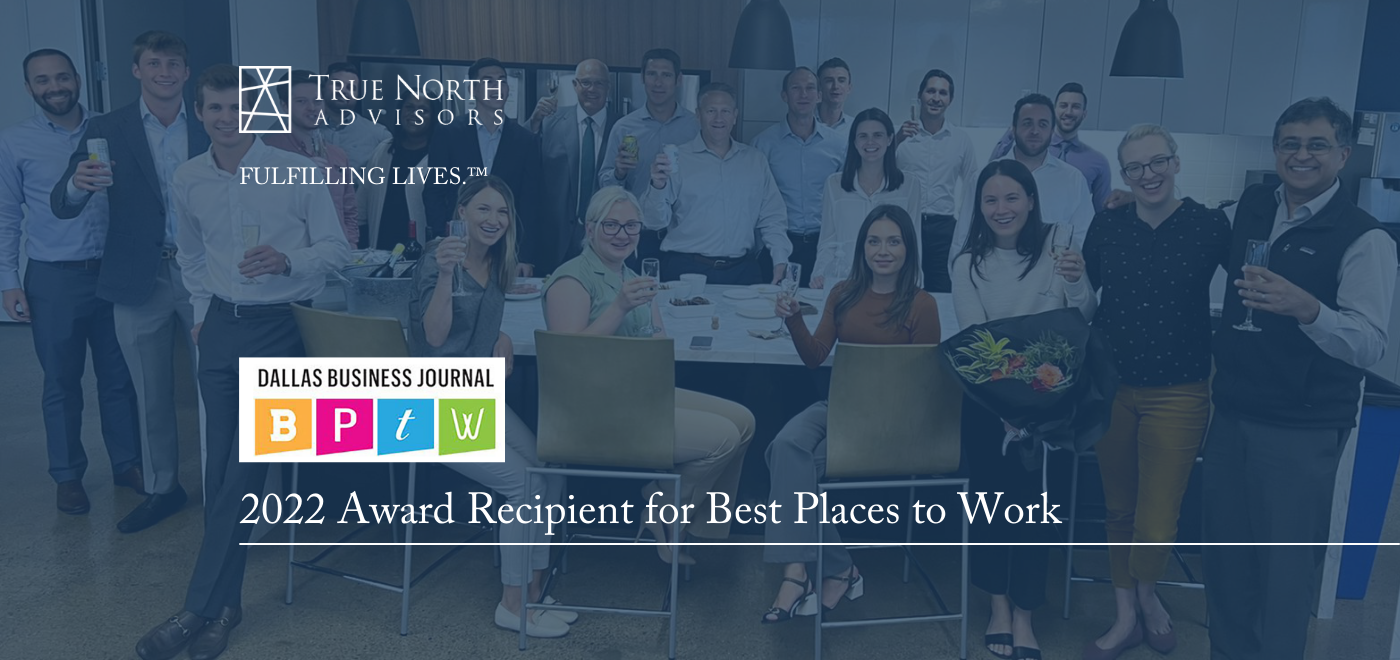 09.22.2022
True North Announced as one of Dallas' Best Places to Work by the Dallas Business Journal
We are delighted to announce that Dallas Business Journal has named True North as one of Dallas' Best Places to Work, making us a multi-year award winner in the Small Business Category.
We cannot thank our employees enough for their ongoing contributions to our firm's success, the fulfillment and enrichment they bring to our clients' lives, and their dedication to our people-first mindset each day.
Read more here: https://bit.ly/3xKS1xq
Disclaimer: List inclusion is based on an indexed score created via employee responses to a survey conducted by Quantum Workplace. The list of winners was reduced to 100 from the several hundred companies nominated to take part in the event. The companies were divided into five categories by size: Micro (10-24 employees), Small (25-49 employees), Medium (50-249 employees), Large (250-999 employees) and Extra Large (1,000-plus employees). The survey asks employees questions about culture, benefits, career paths and more. A selection to the list is not necessarily indicative of any particular client's experience. Neither the companies nor their employees pay a fee to Dallas Business Journal in exchange for inclusion in the Best Places to Work in North Texas list.