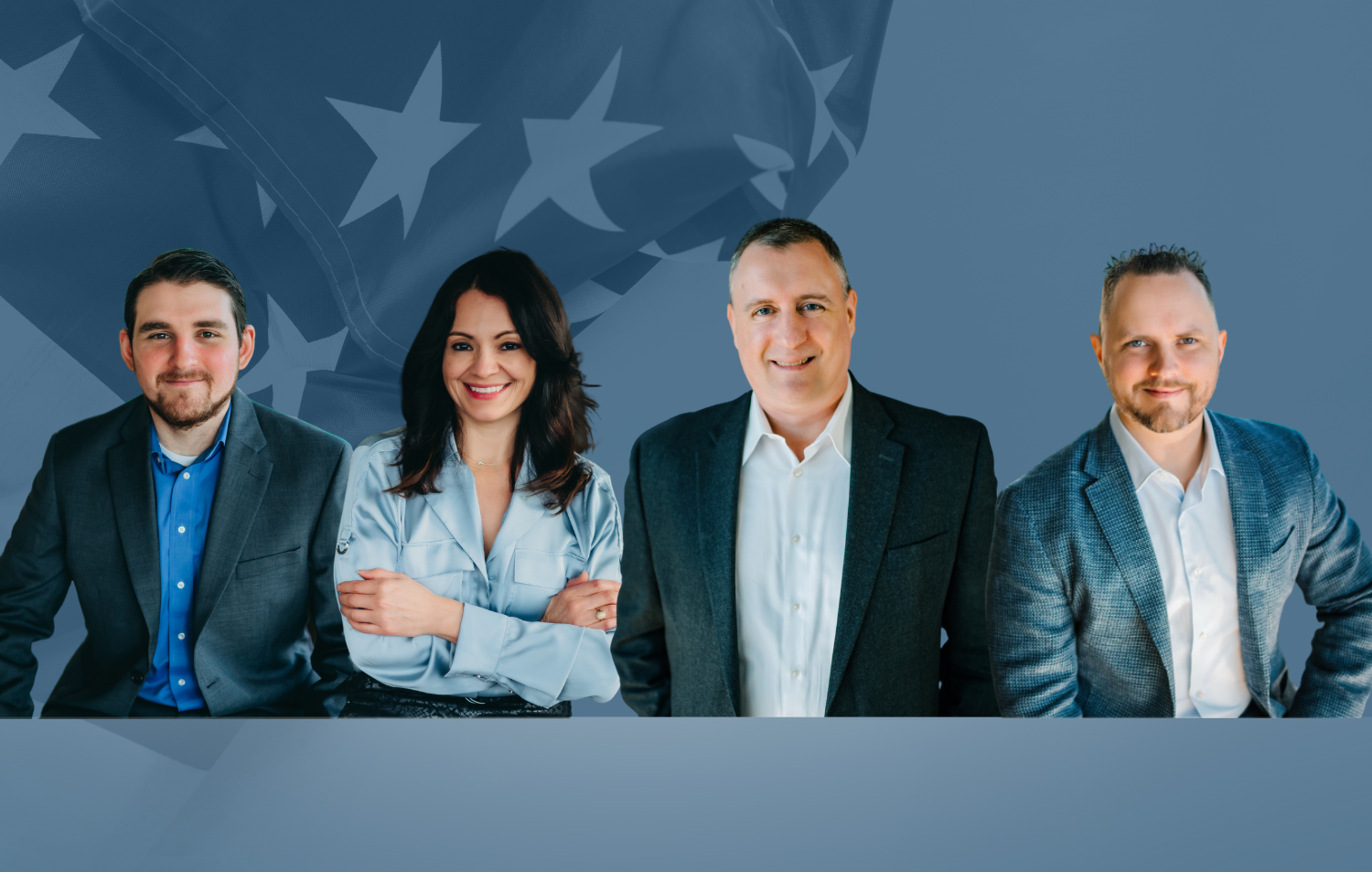 11.10.2023
True North Honors All Veterans and Our Team Members Who Served
This Veterans Day, we'd like to pause and reflect on the extraordinary individuals who have dedicated their lives to serving our nation. True North is honored to employ four incredible veterans that have added significant value to our team and culture.
"The military has not only shaped my professional journey but has also contributed to creating a meaningful and fulfilling life for myself and those around me," shared Elaine Kinnee, Director of Human Resources at True North. "From strategic planning to adaptability, the armed forces have woven a thread of discipline that defines my career advances and commitment to excellence."
Expressing gratitude to veterans is not limited to a single day on the calendar. It is a year-round responsibility. Their silent sacrifices, both seen and unseen, form the foundation of the freedoms we enjoy today.
"My time in the service meant the world to me and I was honored to give my time to our Nation," said Mike Anderson, Senior Wealth Manager and Partner at True North. "I served alongside many wonderful people from various backgrounds. Veterans Day to me is a day not only to honor those that served and continue to serve, but those that gave their all for our nation and didn't return home," Anderson continued.
Whether drafted or enlisted, veterans share a common bond—a commitment to something greater than themselves. "Serving our country impacted my personal and professional life by teaching me to operate in the unknown with some discomfort and by learning to overcome difficulty and persevere," shared Ryan Cafiero, Client Onboarding Analyst at True North.
True North's Director of Wealth Planning, Caleb Brian, shared, "My time in service will forever stand as one of the best decisions I ever made. The infantry taught me grit and perseverance in the face of adversity and my comrades taught me the value of teamwork. The trials of wartime deployment instilled a sense of focus, a broader perspective, and a greater appreciation for our individual sovereignty, granted by almighty God and protected by the Constitution of the United States of America. I stand where I am now on a foundation built by my time in service, and I pray that I live my life in a way that honors those who gave their lives, their fortunes, and pledged their sacred honor throughout history to forge and safeguard our great nation."
In times of conflict and peace, veterans have stood as guardians of liberty, leaving an indelible mark on the world. Thank you, veterans, for your sacrifice and service.