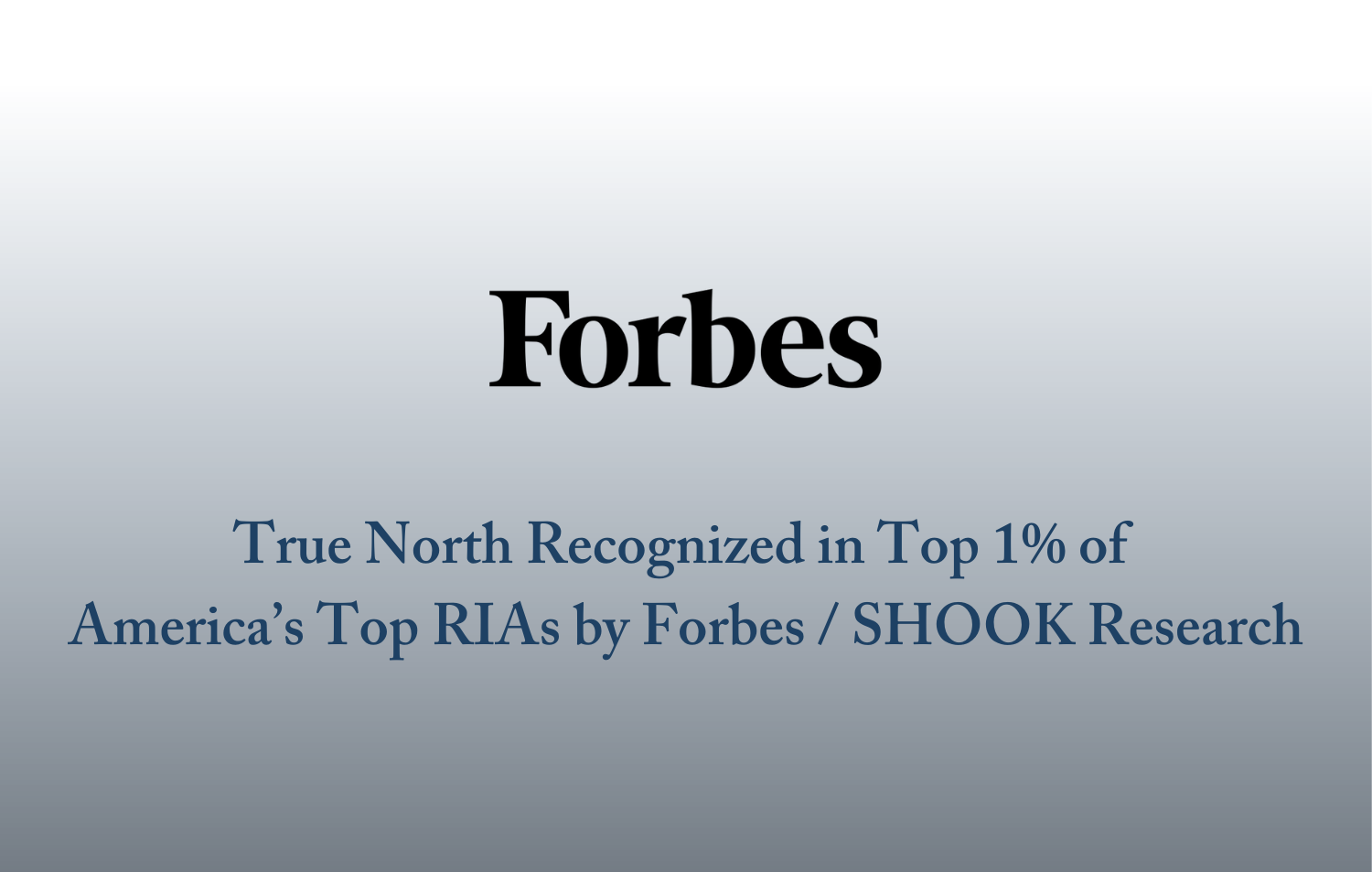 11.20.2023
True North Ranked by Forbes as one of America's Top RIAs
True North is pleased to announce that we have been recognized as one of America's Top RIA Firms by Forbes. This prestigious acknowledgment is a testament to the dedication and commitment by our team to serve with purpose, intentionality, and passion.
"We are honored to be in the top 1% of all independent wealth management firms in the country," shared Mark Gehlbach, President and Co-founder of True North. "We think the tailwinds of economic growth over the next 10 years in Texas, especially North Texas, will propel us even higher as we continue to innovate solutions for the HNW & UHNW marketplace."
The Forbes ranking of America's Top RIA Firms, developed by SHOOK Research, is based on an algorithm of qualitative criteria, mostly gained through telephone, virtual and in-person due diligence interviews, and quantitative data. The algorithm weighs factors like revenue trends, assets under management, compliance records, industry experience and those that encompass best practices and approach to working with clients. SHOOK Research creates rankings of role models—firms that are leading the way in offering best practices and providing a high-quality experience for clients. A focus on both quantitative and qualitative factors, including telephone and in-person meetings, is imperative.
"We have been focused on building a great organization for over 23 years," said Scott Wood, CEO and Co-founder of True North. "We don't do it to gain recognition but rather to impact the lives of all our stakeholders. Every now and again, it is nice to have someone on the outside recognize this work and validate what we do," Wood continued.
Our team's unwavering dedication to providing personalized, client-focused financial solutions has been a driving force behind this achievement. To learn more about Forbes and view the full 2023 list, click here.