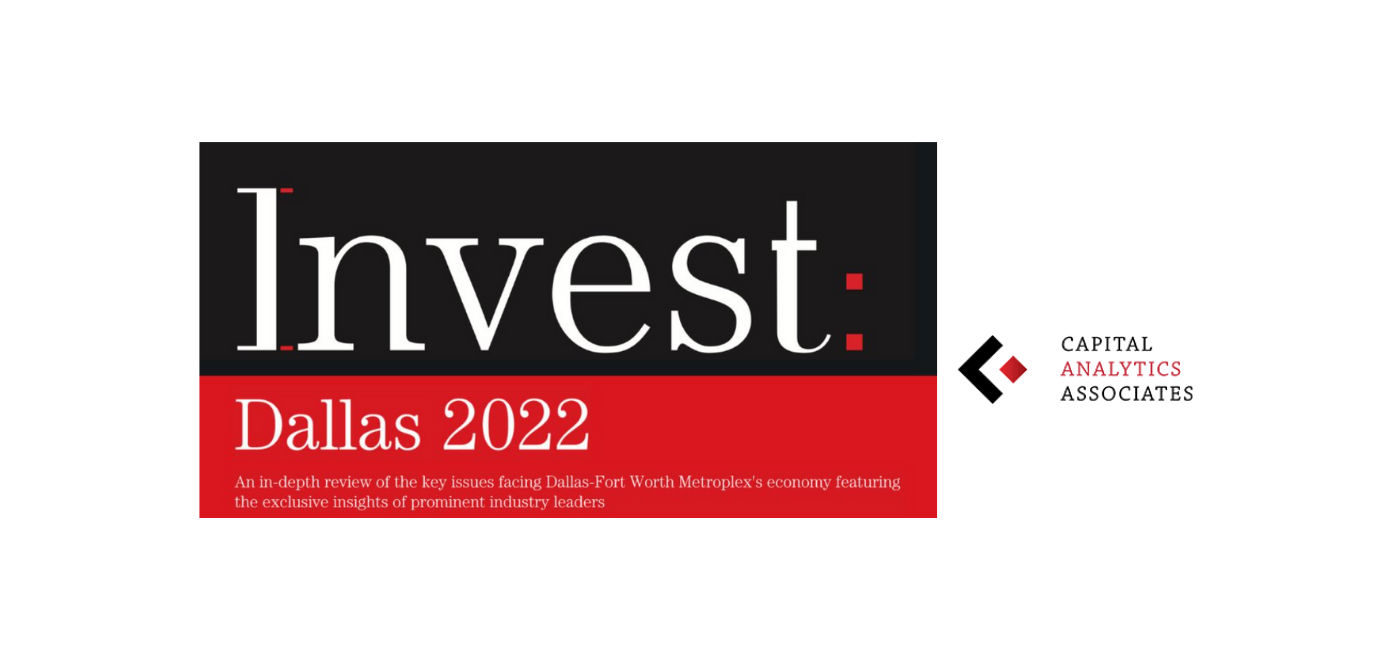 04.27.2022
True North's CEO discusses culture, technology, and hiring with Invest: Dallas
True North's CEO, Scott Wood, had the pleasure of sitting down with Capital Analytics Executive Director, Alina Manac, to discuss North Texas and it's booming economy, local trends, industry insights, key takeaways from the pandemic, and how True North seeks unique ways to attract talent in a tight labor market.
When asked what clients are looking for when they come to True North, Scott Wood, Chief Executive Officer & Co-Founder, told Invest: Dallas-Fort Worth, "As a company, our core purpose is Fulfilling Lives™. We want to connect with the client and comprehend what it means to fulfill their life. Once we understand it, we want to know how we can use our financial toolbox to help support them. Put simply, what folks really need is someone who can come in and make sense of their entire financial picture and be their strategic partner."
Read the full interview here.
About Capital Analytics
Capital Analytics is an integrated media platform that produces in-depth business intelligence through its annual print and digital economic reviews, high-impact conferences and events, and top-level interviews via its video platform, Invest: Insights. Invest:Insights is the true encapsulation of the business community's collective voice. This video series showcases the unique perspectives of industry leaders, leading executives, prominent community figures and entrepreneurs. Each episode features in-depth conversations that reveal deeper insight into the various sectors that make up the local economy, while also highlighting the opportunities for the business community therein.
As the sixth-largest economic metro area in the United States by GDP, the Dallas-Fort Worth region is firing on all cylinders as it relates to the local economy. Fueled by a continuous inflow of corporate relocations and new business startups, and with a population that is estimated to have grown nearly 20% over the past 10 years, the region is primed for continued investment and growth in the coming years. For more information on the upcoming Invest: Dallas publication, please click here.