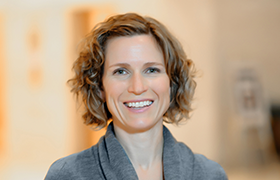 Crystal joined True North Advisors in early 2007 and has over 10 years of experience in trading, portfolio management, and client service. In her role as Senior Wealth Analyst, she works closely with the research team and wealth managers in developing client allocations, implementing trades and handling various client inquiries that relate to portfolio management. Prior to joining True North, Crystal worked for David Tice and Associates where she led the effort in marketing "Behind the Numbers" research to hedge funds and institutional investors.
Before joining David Tice she held positions within the Wealth Management divisions of Goldman Sachs, Bank of America, and Bear Stearns where she worked with a variety of institutional clients and ultra high net worth investors.
Crystal graduated from Austin College receiving a Bachelor of Arts in History, a Bachelor of Arts in Psychology and a Master of Arts in Teaching.
Email at: cbradley@truenorthadvisors.com