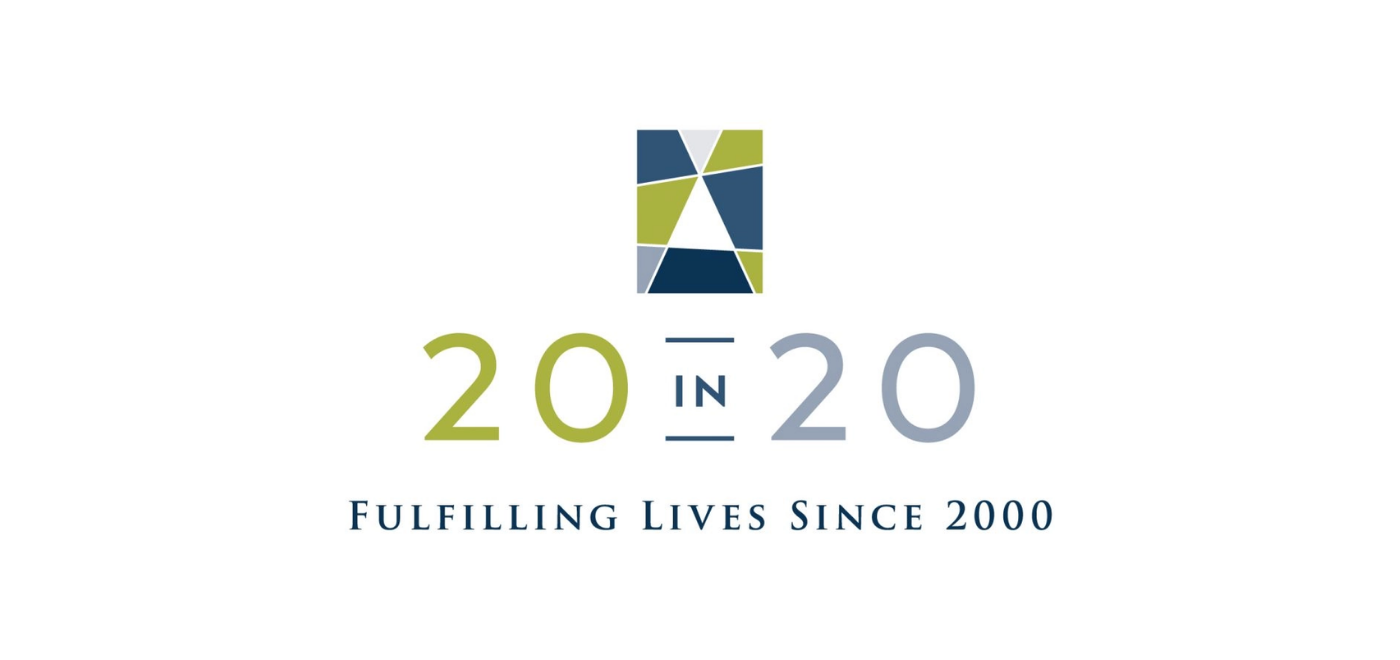 07.14.2020
Celebrating 20 Years in Business
Dear Clients, Team, Friends, Vendors, and other Stakeholders:
This month we are celebrating 20 years in business. You have all seen the stats: most businesses do not make it to 20 years. Not only are we still here, but we are stronger than ever. What started as two co-founders and one employee serving a handful of clients has grown to a firm of 32 people serving over 300 families and institutions. Today True North manages over $2B in AUM, is financially sound, and continues to grow through this unprecedented environment. Our firm has no debt, we did not need a PPP loan to stay afloat, and we just hired two new team members. We are grateful every day for the opportunity to help fulfill lives, and we owe our success to you.
On July 1, 2000, we launched our business with a single ideal: that clients should truly be able to TRUST their advisor. Sadly, this was a novel concept. For decades, our industry thrived on a convoluted structure that positioned the client on the opposite side of the table from their advisor, who was really just a salesperson in disguise. It was not necessarily the advisors' fault, but that of the industry they operated within.
We recognized at the time that the only way to serve a client with true objectivity was on an independent platform where we did not have an organization requiring us to meet a sales quota or directing us how to advise clients. That was our simple premise when we started True North.
Back then, few understood what being an independent firm even meant. There was no widespread concept of a fiduciary as it related to our industry. We remember some of our early clients trying to discern who we were; we were neither a brokerage firm nor bank. No, we were simply in the business of providing advice. Even the way we were compensated aligned our interests with our clients. There was not yet a clearly defined category established for that type of advisory firm, so educating clients on our unique model was imperative. We are still in the business of delivering objective advice, advice that is not tainted or conflicted by the sale or manufacturing of internal or proprietary products.
Today, the industry has evolved, but not enough. Many of those prevalent conflicts from 20 years ago still exist. They may be harder to spot, as the industry's shift to a fee-based approach has masked them, but they still exist, and more work than ever must be done to expose them.
As True North looks ahead, we continue to see opportunities to be a clarifying voice in a crowded field that clings to antiquated methods of operating. Our message is about advice – not product – and we lead with trust and a structural framework that supports our clients' best paths to success.
Our future is bright, and we are excited to continue paving the way for the entire industry to progress and embrace the fiduciary mandate. Only then will clients no longer need to question motives, incentives, or compensation. Until that time, we will continue to provide a safe place for our clients to receive expert advice from professionals who care deeply about them.
Thank you again for partnering with True North over the last 20 years. We are incredibly grateful for your relationship and the trust you have placed in us.
Sincerely,
Mark Gehlbach CPWA® | President & Founding Principal
Scott Wood CIMA®, CPWA® | Chief Executive Officer & Founding Principal