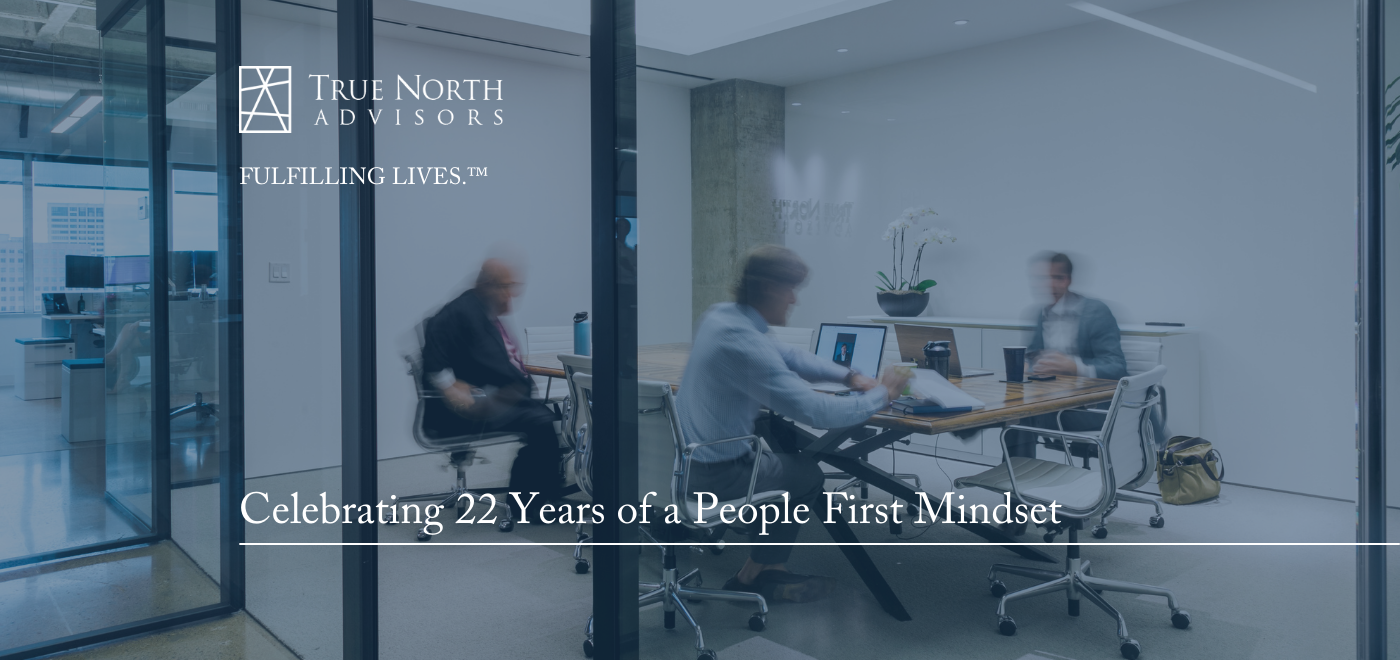 07.15.2022
After 22 Years In Business, Our People First Culture Is Still The Cornerstone Of Our Success
This month, True North celebrates 22 years of being fiduciarily driven to serve our clients and their families with solutions-oriented wealth and investment strategies. Our Co-founder and President, Mark Gehlbach, reflects on what drove him and Scott Wood (Co-founder and CEO) to build the company in the first place.
"We've always endeavored to build something different since day one, and we're very proud of what True North has accomplished," says Gehlbach. "It wasn't easy; there were many challenges along the way, but our restless pursuit of growth allowed us to take calculated risks, create the right culture, and find creative disruption opportunities to build what we've become today", Gehlbach added.
True North's purpose and mission is Fulfilling Lives™, and our colleagues are reminded of this each day. "We recognize that you can't serve a client and their family in a vacuum," says Wood. "Tapping into what's important, and really understanding their complete goals and objectives, allows our team to deliver solutions that fulfill each of those key areas in our clients' lives," he adds.
The People First attitude at the firm is the true cornerstone to our success. "The difference is the culture. I think prospective clients and their families can feel it when they come into our office space," says Gehlbach. "We have a pretty special culture and team, and it tends to attract clients that are good fits for our firm," he adds.
True North continues to experience tremendous growth which has, in turn, propelled our hiring plan in both the Dallas and Fort Worth offices. As we forge ahead, we continue to allow a People First mindset drive decision-making for our team and our clients. "We want to be around for a long time and provide continuity to the families we serve," says Wood. "When we look at hiring and attracting top talent, being a cultural fit is a huge part of that."