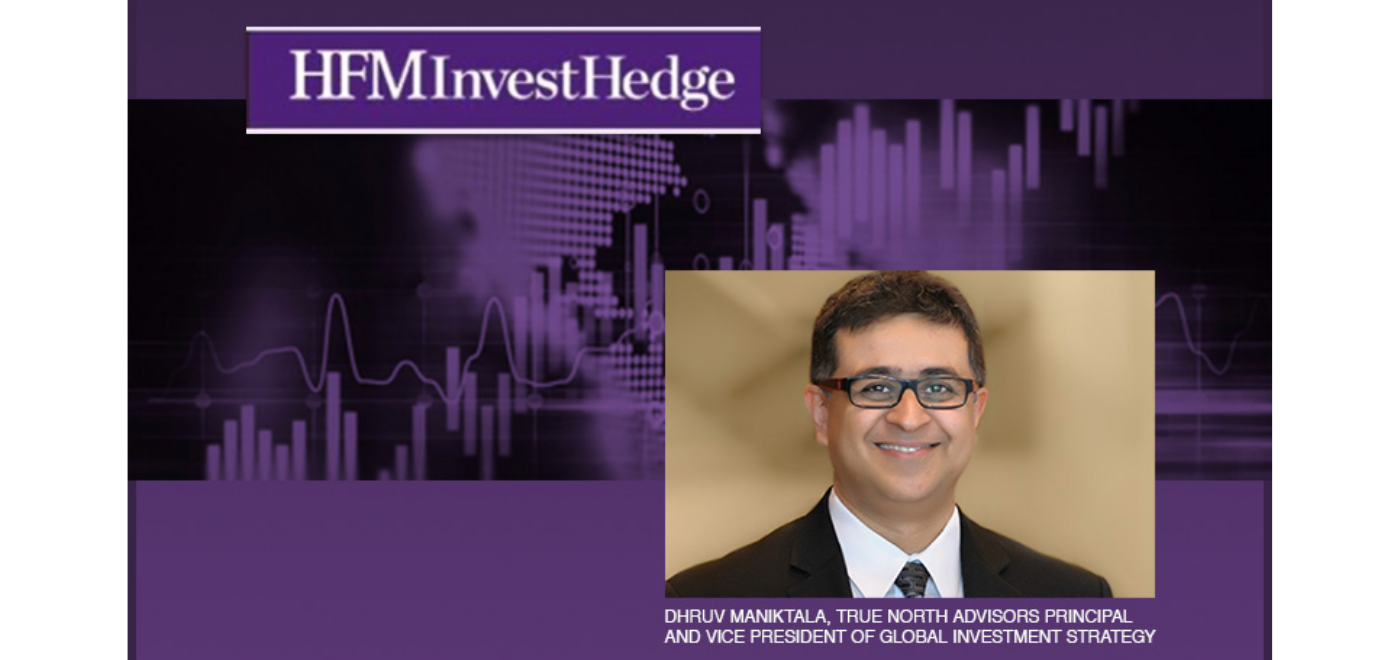 10.19.2020
Texas multi-family office eyes event-driven HFs
Posted by Sasha Fedorenko on October 15, 2020 on HFMInvestHedge.
Dallas-based multi-family office True North Advisors is bullish on event-driven strategies as it looks to outmanoeuvre crowded trades, according to Dhruv Maniktala, vice-president of global investment strategy.
Maniktala told HFM that the $2bn firm plans to top up its event-driven manager roster as it searches for niche opportunities following the recent restructure of its house portfolio.
"We like event-driven strategies, but the success of the manager has to be market-independent. We have recently made investments to the strategy," he explained.
The ex-Russell Investments pro manages the firm's traditional and alternative investments, including private equity, energy, real estate, and hedge funds. He also leads the investment policy committee at the firm.
New HF portfolio
The firm has been allocating to hedge funds since its 2000 inception, but recently created its new hedge fund portfolio to allocate to niche areas of public markets and add diversification.
As has been the case at many wealth managers this year, the firm re-allocated a chunk of its capital from equity and fixed-income portfolios to new hedge fund commitments.
"The yields in the US are the lowest in 150 years," stressed Maniktala. "One-and-a-half years ago, we started changing our asset allocations and this year we completed it … [The new portfolio] invests in niche areas of public markets, which have been ignored by index-oriented trading."
As the firm continues to expand its horizons in search of returns, it is putting its faith in managers' talent. Maniktala underscored the importance of manager selection as he argued that only "right manager" can generate returns in what he believes is currently a rich environment macro opportunity wise.
"Macro is tough [to make returns], it only works for some managers that are good. I think Brevan Howard is doing a great job today. [However] most investors don't have a sense of who's great or not… [they are just] looking at the past two to three years of performance," he said.
Due diligence: Fees and manager size
Although the office hasn't made new adjustments to its due diligence process, Maniktala pointed to fees and manager size as key considerations.
"We've always gravitated towards much smaller managers," he noted. "We also like strategies where we can negotiate management and performance fees. We pay tons of emphasis on these two areas."
He added that in line with its new portfolio, the firm looks for managers that can register gains in all weather conditions.
"We weight investments appropriately where we feel like we can have a good chance of getting a good return regardless of the environment," he explained.
HFM InvestHedge
One London Wall London, EC2Y 5EA, United Kingdom
*AUM as of 6/30/2020